GUIDING AMAZING RIFLE & BOW HUNTS

ABOUT

US
We believe the greatest compliment is a customer referral. That's why we provide all customers with the absolute best service and highest quality of Kansas hunts, at fair and competitive prices.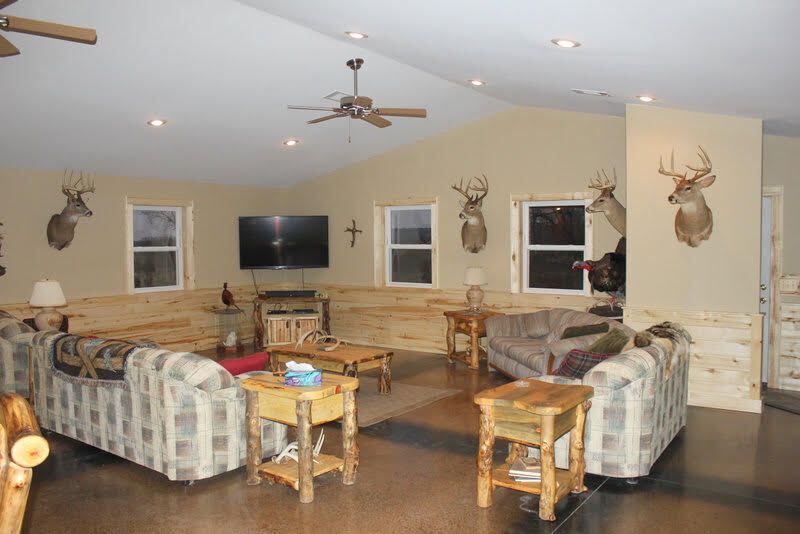 WE ARE CELEBRATING 31 YEARS OF PROVIDING QUALITY WHITETAIL HUNTS!


OUR COMMITMENT
At VVO we are all about giving you, the hunter, the best opportunity to harvest a mature buck. We don't over pressure our hunting areas by hunting every season just to make more money. I feel that its very important to keep pressure to a minimum so I don't have a muzzleloader hunt, early season archery or a late season archery. Four weeks of archery and two weeks of rifle is all that we hunt. At VVO by doing everything possible such as nutrition,habitat and low hunting pressure will help ensure that we don't over harvest our resource of mature bucks.
Ready to discuss your next adventure? We'd love to help—contact us today to learn more.
OUR WHITETAIL PROPERTIES
 
We hunt right at 13,000 acres of private property that are intensely managed for mature bucks.
We have food plots, hunting plots, corn feeders and blocks for the deer on our properties.

OUR PASSION

Year in and year out, we provide hunters with good opportunities on trophy class bucks.
It doesn't matter whether you're hunting with a gun or bow we will give you 110% of our efforts to give you the best hunt possible!
KANSAS DEPARTMENT OF WILDLIFE
LEARN MORE ABOUT


OUR PROCESS
 
HUNTERS WHAT TO BRING CHECKLIST
1. Compass or GPS.
2. Flashlight and extra batteries.
3. Cell phone for the expressed use to contact camp when you have harvested a deer or in case of a problem.
4. Foam seat or cushion for some of the stands.
5. Camo clothing for temps ranging from 30 to 70 degrees, do not overpack, there is a washer and dryer available for use at the lodge.
6. Safety belts.
7. Back and/or fanny packs.
8. Rattling horns.
9. Rubber boots for archery hunts or comfortable hunting boots for rifle
10. Range finder.
11. Personal hygiene products.
12. Cover scent or scentlok.
13. Hunters Safety Certificate Card/Number
14. Pull rope for tree stands to get your bow and pack out of the tree.
15. Orange vest and hat for the rifle hunts



Note:

Bedding, towels and washcloths are provided.
Please do not bring any deer lures, the deer lures will be provided for you by Verdigris Valley Outdoors.
WHAT TO BRING CHECKLIST FORM
PDF
Download your checklist to stay on top of what you will want to bring with you on your hunting trip with us here at VVO Outdoors. Just click below, and download. If you have any questions, please contact us at 1-719-368-9188. VVO Hunts is here to help you!
RELIABLE GUIDE SERVICE FOR YOUR HUNTS
We listen to your dreams and make them your reality. Contact us today for more information.